Introduction
In connection with Bilia rebuilding their facilities according to the VPS concept, they have chosen to upgrade equipment, in the regards to fluid monitoring systems, tanks, etc. They have also chosen to upgrade to our new fluid monitoring system NEX·U·®, which among other things enables wireless mobile units.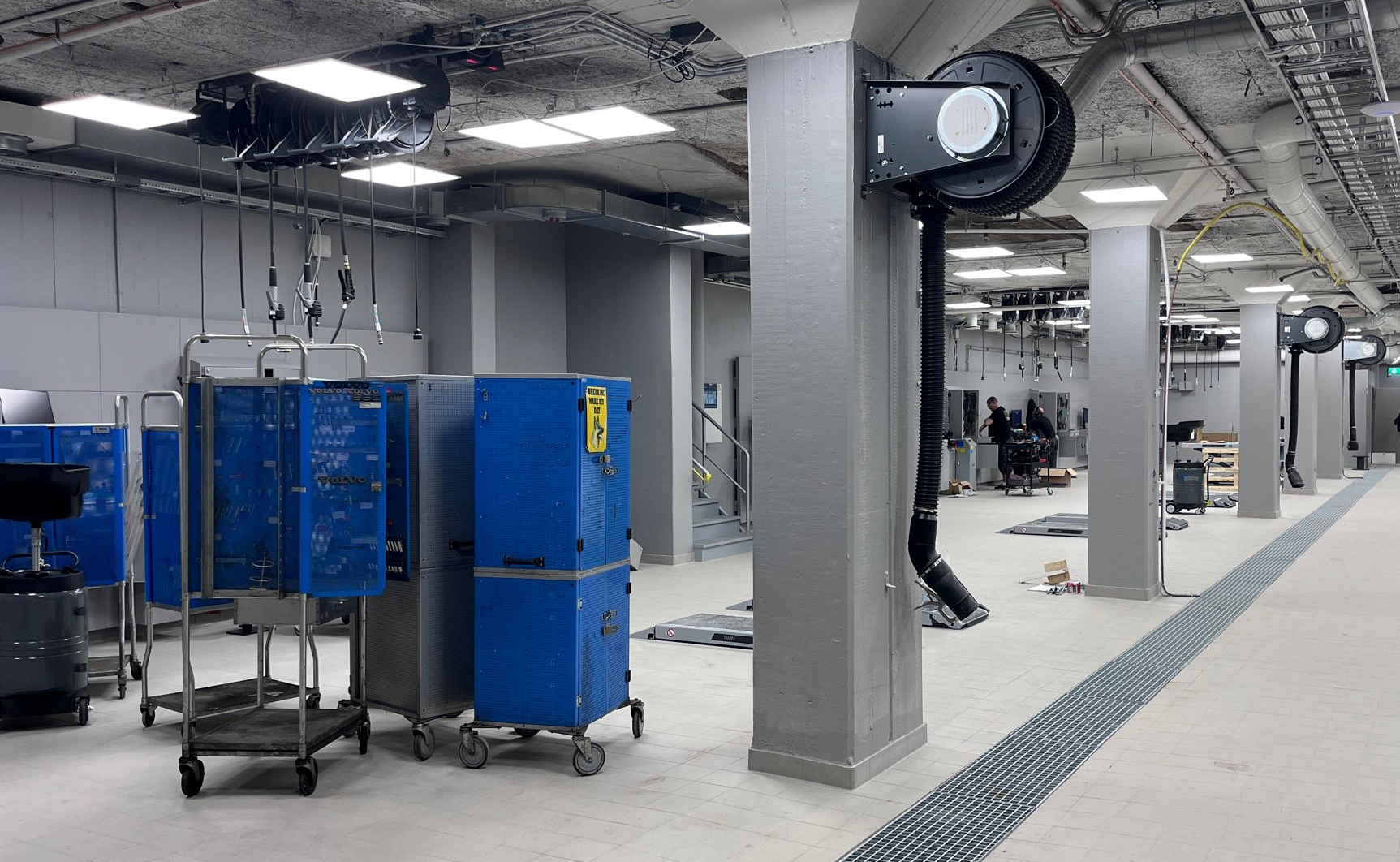 An more efficient way to operate
When the facilities start up using the VPS concept, it is important to have large spaces around the lifts, since they are two mechanics working on the same car. It is also important to have fluids, air, electricity & exhaust equipment close at hand, which often means an adjustment or relocation of the equipment.
Bilias location at Varvsgatan in Stockholm, before and after the re-model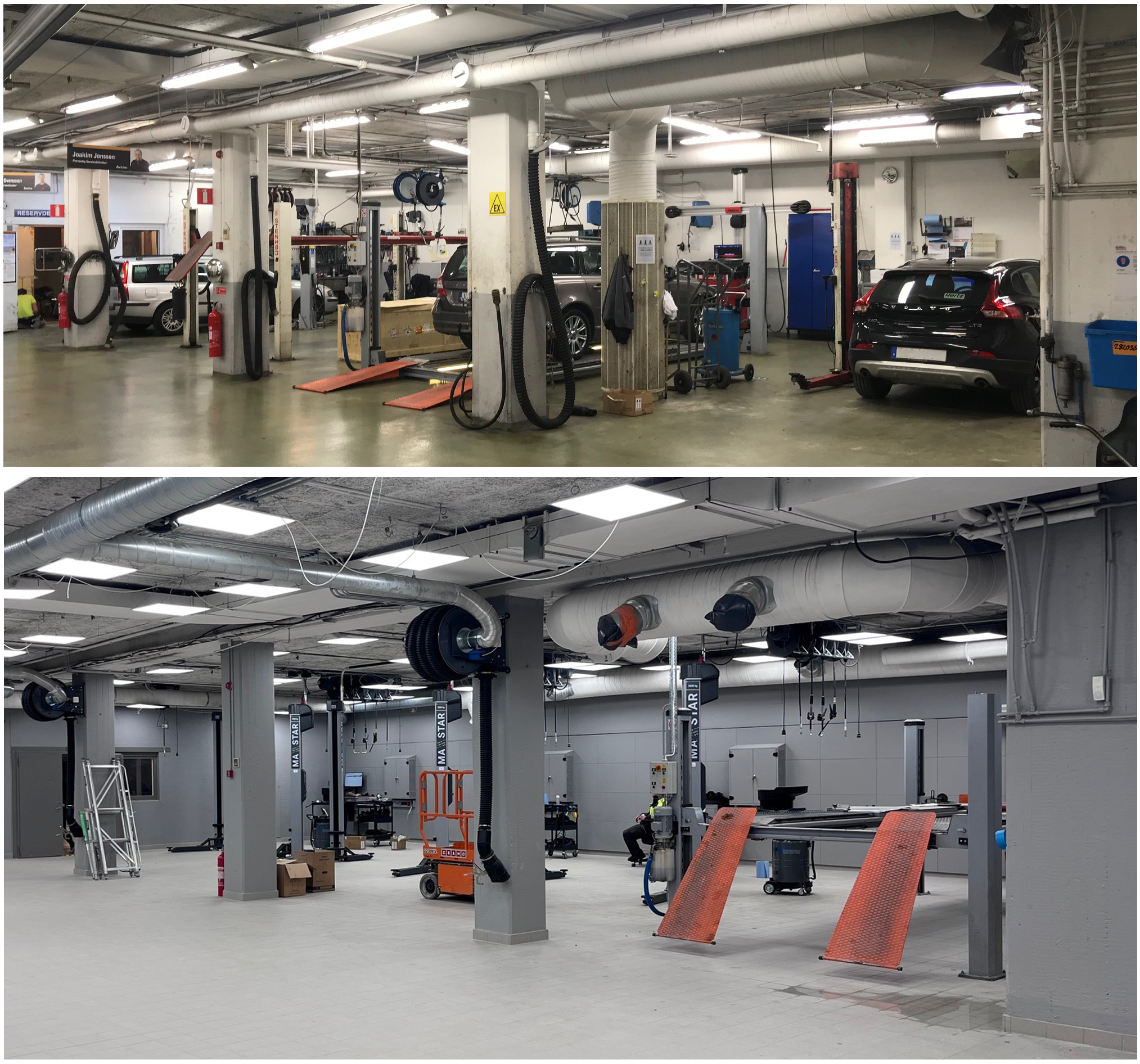 During the summer and autumn, we have rebuilt and are in the process of completing 5 facilities in Stockholm. We express our gratitude to Bilia for entrusting us and are confident that our contributions have met their satisfaction. We eagerly look forward to continuing our valuable partnership in shaping their ongoing journey.
About Bilia
Bilia is recognized by many as one of Sweden's largest chains of car dealers and workshops. Their history stretches back to the 1920s. Bilia has been a customer of Alentec & Orion AB for many years.
Contact us
If you want to learn more about our solutions for vehicle workshops, feel free to contact us!